Orsago Pty Ltd

Commodity Sought: Magnetite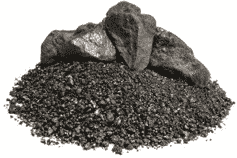 Orsago Pty Ltd is a privately owned Australian company, we manage key strategic projects across Australia's natural resources and agricultural sectors. At Orsago we work with trusted experts to leverage Australia's natural resources in a sustainable and responsible manner, ensuring the greatest benefit for future generations of Australians. Our proven global networks allow us to deliver genuine value for our investors and partners.
For more information please contact:
Phil Higgins, Director
(+61) 0413 356 156
Orsago seeks to partner with Australian suppliers of Magnetite Iron Ore feedstock for further beneficiation. Desired raw material may be derived from broader specification historical tailings (typically gold/copper operations) which are ideally suited to a dig & ship operation.
In the first instance a current Certificate of Analysis for the proposed material will be required followed by physical samples from site for confirmation of suitability of material.
Preferred terms are CFR China basis however FOB Australian ports will be considered for specific proposals. Alternate commercial arrangements including Orsago and/or its sub-contractors managing dig & ship operations on site may also be  considered on appropriate commercial terms.
This supply request is for both immediate and ongoing supply proposals.
All Australian locations considered.


Disclaimer: This document includes information provided by third parties. This content is general in nature and is for information purposes only. Australian Mining and Exploration Title Services (AMETS) makes no representation about the veracity or accuracy of information provided by third parties. You must rely on your own due diligence before proceeding and you are advised to seek independent professional advice as necessary.