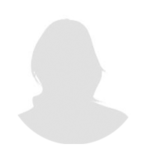 Marika Cox joined the AMETS team in May 2019. As an experienced Tenement Officer Marika brings to the company over eight years experience in the industry. Having worked for Adelaide Resources Ltd, Marika is an experienced report writer and a skilled negotiator with excellent communication skills. Having dealt extensively with government departments in multiple states throughout Australia, AMETS now has the benefit of Marika's experience in this area.
Marika also has a strong background in administration and financial services having worked in the banking and financial services in both Australia and the UK. She holds several certificates and diplomas including qualifications in financial services and early childhood studies.
Marika is managing tenements in South Australia and Victoria as well as giving AMETS the benefit of her administration and procedure knowledge across the company.