AMETS – Australian Mining & Exploration
Title Services
AMETS is an Australia-wide business that specialises in tenement management services for mining and exploration companies. 
Originating in Darwin and organically expanding across each state of Australia, AMETS provides a wide range of tenement management services to ensure compliance of your assets. The majority of staff come directly from industry which allows us to fully appreciate the challenges companies face with keeping up with the ever changing regulatory requirements.
The management of exploration and mining tenure is a specialised field and is fast becoming a preferred option with companies to pass this work onto a qualified Tenement Manager. 
In light of the expertise, breadth and depth of experience, AMETS provides the mining and exploration industry with an efficient and professional service.
Good tenement management is directly related to understanding statutory legislation and policy requirements on how to keep a tenement compliant, as well as a working knowledge of various related legislation pertaining to Australian States and Territories.
More and more companies are finding that using a consultant rather than attempting to deal with tenement requirements internally improves their efficiency and cost effectiveness.
AMETS can guide you through the reporting requirements and assist you with the compilation and lodgement of all of your reporting and statutory obligations.
BEHIND every SUCCESSFUL
EXPLORATION AND MINING
PROJECT IS expert knowledge
IN compliance
Our core values underpin what we do and how we do it.
INTEGRITY We are ethical, honest, and trusted to do the right thing.


ACCOUNTABILITY We are empowered and accountable for our actions.


RESPECT We listen and treat others as we expect to be treated.


RESILIENCE We are adaptable and see opportunity in change.


SUCCESS We work together and focus on the best outcome.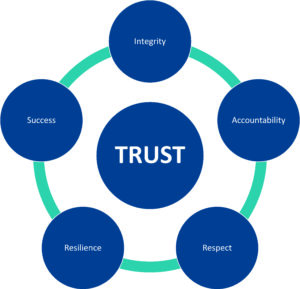 At AMETS, we value diversity.
Our teams work collaboratively and respect each person's unique experience, perspective and contribution.
We value the differences of not only our team, but also our clients, communities and broader industry stakeholders. 
We believe that this is essential for growth and innovation, assisting us to be the trusted leaders in mining compliance.
WE ARE PROUD MEMBERS OF THE FOLLOWING BODIES